Vorträge
Die praxisorientierten Vorträge vermitteln ein umfangreiches Wissen über gesunde Ernärhung, basierend auf lange bewährten Prinzipen von europäischer und asiatischer Heilkunst.
Die Vorträge sind geeignet für ein ernährungsbewußtes Publikum sowie für Yogalehrer in Ausbildung oder naturheilkundlich praktizierende Therapeuten, die ihr Wissen vertiefen möchten.
Dauer der Vorträge: ab 1,5 Stunden bis zu 3 Stunden oder ganztags möglich.
Themen (z.B.)
Das Basiswissen gesunder Ernährung: Unser Verdauungsfeuer, die Gewebe, Vitalität und Immunsystem, gesunder Darm
Food for the Mind: wie beeinflusst die Ernährung unsere Lebensfreude und unser inneres Glück in einer unruhigen Welt
Die Bedeutung der einzelnen Mahlzeiten im Biorhytmus der Natur und des Tages
Aspekte und Lösungsansätze bei Nahrungsmittel-Unverträglichkeiten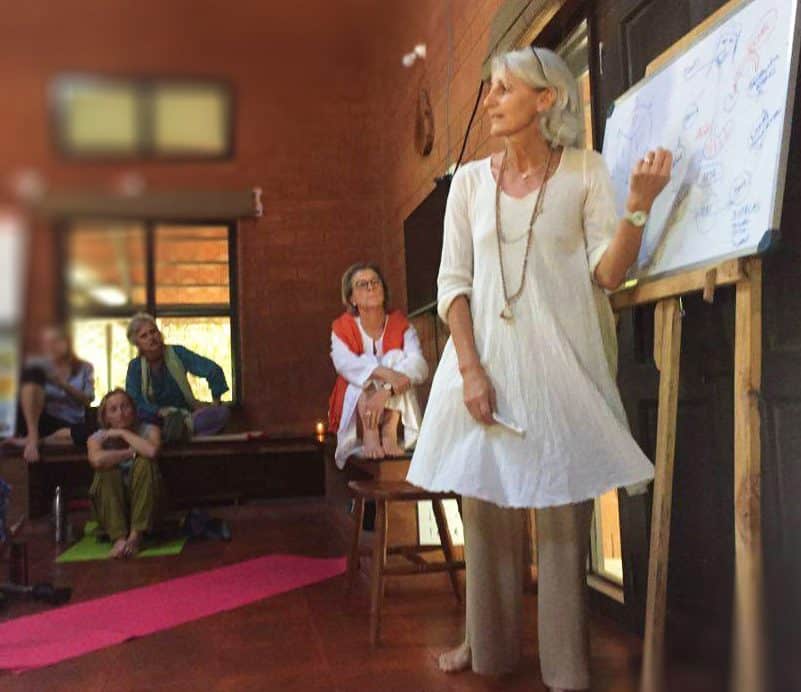 All lectures, talks and cooking classes available in english.