Cooking for Inner Balance
→ Books 1 to 3:
1 Earth Ele­ment — Spring and ear­ly Sum­mer
Avail­ab­le in Ger­man (Eng­lish ver­si­on in 2022)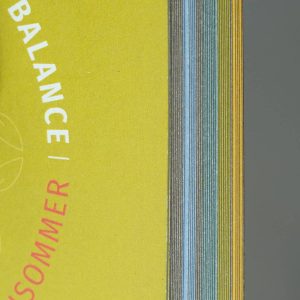 2 Fire Ele­ment – Sum­mer and ear­ly Autumn
Avail­ab­le in Eng­lish and German

3 Air Ele­ment — late Autumn and Win­ter
Avail­ab­le in Ger­man (Eng­lish ver­si­on in 2022)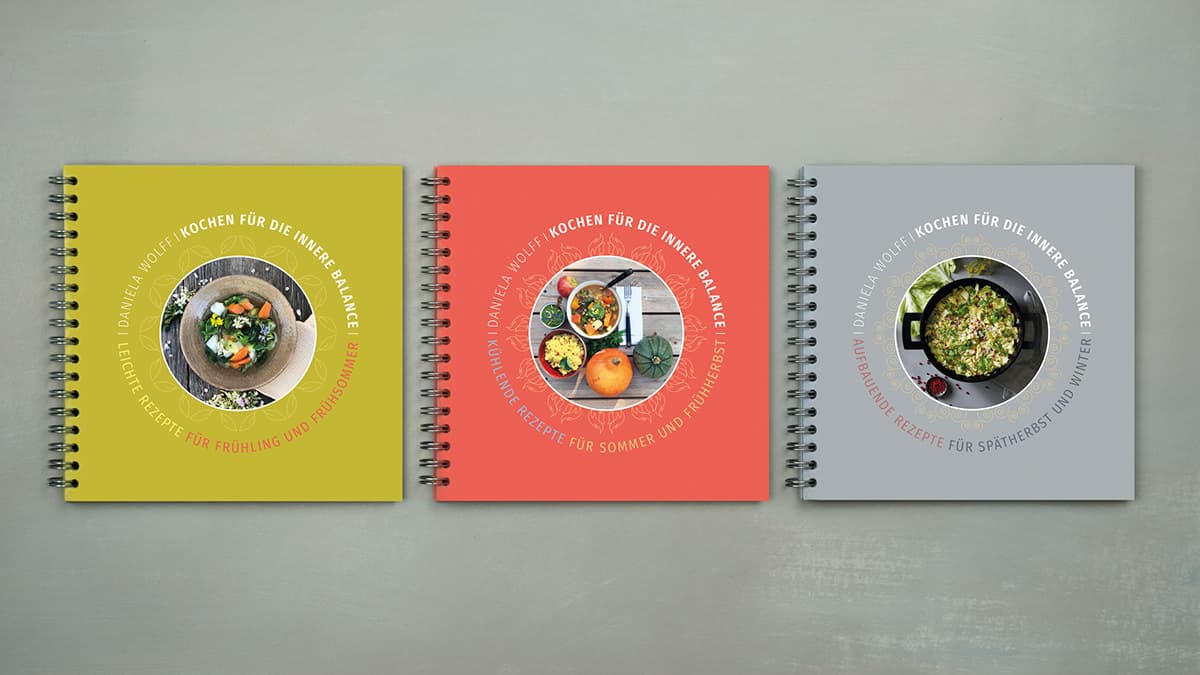 A slightly different cookbook series
Coo­king is a plea­sant pasti­me. Risks and side effects are hap­py eaters and good health. In my cook­books you will find healt­hy vege­ta­ri­an and vegan dis­hes. While they are based on Ayur­ve­dic nut­ri­ti­on princi­ples, they are not typi­cal "Ayur­ve­da cook­books". I do without ticking strict "dosha" boxes and I work with all the tools that streng­t­hen the diges­ti­ve power, which is hel­pful for ALL constitutions.
I have been app­ly­ing the princi­ples of Ayur­ve­dic nut­ri­ti­on for the past 20 years. One of my legs is firm­ly roo­ted in this phi­lo­so­phy, which has its ori­gin in the Hima­la­yas. The oth­er leg is roo­ted in the tra­di­tio­nal Euro­pean cui­sine I grew up with. This blend of cui­sines matches very well and is easy to imple­ment in ever­y­day life.
This cook­book seri­es com­pri­sing 3 book­lets is based on the ele­ments of fire, air and earth, which are domi­nant in dif­fe­rent sea­sons. The flow into each other during the cour­se of the year is based on the rhythm of natu­re and not on a fixed calen­dar. Both for­mat and pro­duc­tion do not cor­re­spond to a clas­sic cook­book. The­se works aro­se from a crea­ti­ve play with forms and pos­si­bi­li­ties, ent­i­re­ly from the gut. Have fun rea­ding and cooking!
Size: 16 x 16 cm
Bin­ding: Spi­ral bin­dung
Pages: approx. 76
Reci­pes: approx. 25
Pri­ce: 15 Euro plus postage
(Plea­se sta­te the sea­son you are inte­res­ted in purcha­sing, the num­ber of copies and the ship­ping address so that I can send you the total cost of your order).
Spring and early Summer
sam­ple pages — eng­lish ver­si­on avail­ab­le in 2022
Summer and early Autumn
sam­ple pages
late Autumn and Winter
sam­ple pages — eng­lisch ver­si­on avail­ab­le in 2022